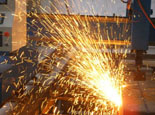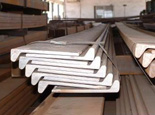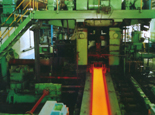 DNV EH32 shipbuilding steel plate and sheet
The steel for shipbuilding and oil platform---EH32, is the high tensile strength steel.
It is the Hull structural steel,with it's good toughness properties, higher strength,strong corrosion-resistance,the processing properties,and welding properties.
DNV EH32 steel can be used in the manufacture of the ocean ship's hull structure whose weight is above 10000 tons.DNV EH32 is mainly used to manufacture the ship hull structure of ocean, coastal and inland sea areas , shipyards, oil platforms, pipelines in the ocean, coastal power plants, port facilities and other structural parts.
DNV EH32 Steel chemical composition by [%]:
Grade

C max

Si max

Mn

P max

S max

Als min

Ti max

Cu max

Cr
max

Ni
max

Mo
max

DNV
EH32

0.18

0.50

0.90-1.60

0.035

0.035

0.015

0.02

0.35

0.20

0.40

0.08
Note: Generally speaking CE will be ≤ 0.40%. If the delivery condition is TMPC, the CE will be : ≤ 0.36% (thickness ≤ 50mm),≤0.38%( when the thickness >50-100).
Ceq% =(C+Mn)/6+(Cr+Mo+V)/5+(Ni+Cu)/15.
DNV EH32 Steel Mechanical properties:
Grade

Rm
(MPa)

Re(MPa) min

A% min

Akv/J min

DNV
EH32

440-570

315

22

E.T °C

Thickness (mm)

-40

≤ 50

>50-70

>70-100

L

C

L

C

L

C

31

22

38

26

46

31
Note: In the list , Rm: .tensile strength,Re: Yield strength,A%: elongation, E.T: experimental temperature,L: lengthways, C: crosswise.
DNV EH32 Steel Delivery state:
Grade

Fine grains elements

category

The thickness of steel

≤ 12

>12.5-20

>20-25

>25-35

>35-50

>50-100

DNV
EH32

Any

Plate/sheet

N,TM

Profile steel

N(25),TM(25),AR*(15),CR*(15)

-
Note:
1. delivery condition: A =Any ; N=Normalized ; CR=Control Rolled ; TM=TMPC, Temperature - deformation control rolling; AR*= Can be hot rolled with the agreement of Classification Society ; CR*=Can be control rolled with the agreement of Classification Society .
2. The Figure in the ( ) means the sampling volume to do the impact test, the unit is Ton.(-) means without impact test.
Contrast in the different standard
| | | | | |
| --- | --- | --- | --- | --- |
| ASTM A131M | TOCT 5521 | JIS G3106 | BS LR | GB712 |
| EH32 | E32 | | EH32 | E32 |
DNV EH32 is with excellent welding performance, a variety of welding method can be used for welding . EH32 has little alloy elements and grain refinement elements added, so its weldability is good . Shipbuilding steel includes four grades,that is A,B,C,D. Grade A means impact test at 20°C; Grade B is impact test at 0°C; Grade C means impact test at -20°C; Grade D is impact test at -40°C. Our steel has exported to many countries ,like Korea,Viet Nam,Singapore,etc,and has a good reputation in the world. So if you need this kind of steel,please be free to contact us at [email protected]
Source:
Tags: