Resistant to Atmospherical Corrosion Steel also can be called weathering resistant steel or Atmospheric corrosion resistant structural quality steel .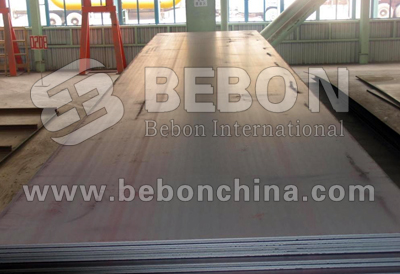 steel for resistant to atmospherical corrosion
Due to their chemical compositions, The steel for resistant to Atmospherical Corrosion is stronger & tougher than carbon steel,and is ductile, highly formable & weldable. when utilised unprotected, exhibits increased resistance to atmospheric corrosion compared to unalloyed steels. This is because it forms a protective layer on its surface under the influence of the weather.
High-strength low-alloy structural steel features atmospheric corrosion resistance, which is crucial in structural applications.Atmospheric corrosion resistant steel plate is mainly used to build containers ,truck frames, brackets, crane booms, rail cars and other comparable applications.
Atmospheric corrosion-resistant steel boasts a long history. Full study of such kind of steel started in Europe and America in the 1910s and CORTEN is the first commercial product of its kind developed and distributed under the trade name by U.S. Steel of the USA.
In the latter half of the 1950s, Japan introduced the technology of CORTEN. Since then, each of Japan's steel companies has started developing such steel on its own. Sumitomo Metals has also provided atmospheric corrosion-resistant steel under the trade name of CR2.
According to the Japanese Industrial Standards (JIS), there are atmospheric corrosion resisting steel for welded structure SMA and superior atmospheric corrosion resisting steel SPA, and SMA has plates for painting (P) and those for non-painting (W).
SMI has three kinds of atmospheric corrosion-resistant steels. They are classified into CR2, CR2M and CR2R-H which are equivalent to SMA(P), SMA(W) and SPAH, respectively. As they have been applied to various structures after exposure tests across the country, results will be introduced below.
Material #: 1.8961, 1.8945, 1.8946, 1.8959,1.8963 , 1.8965, 1.8966, 1.8967
JIS: SPA-H
EN 10155 : S 235 J0WP, S 235 J2WP, S 235 J2W,S 355 J0W, S 355 J2G 1W, S 355 J2G2W, S 355 K2G1W, S 366K2G2W
WBL 087: WSt 37-2 , W St 37-3 ,W St 52-3
NFA 35502 : E 24W 2 , E 24 W 3 , E 24 W 4 , E 36 WB 3 , E 36 WB 4, E 36 WA 3,E 36 WA 4
BS 4360:WR 50 A, WR 50 B,WR 50 C
CSA G 4021:gr 350 -A AT,gr 400-A AT
ASTM:A242 gr1, A 600 A/B/C, A588grA, A709gr50W
Fe 235W Fe 355 W
SMA50AW--SMA50CP
UNI: Fe 360 DK 1, Fe 510 C1K1, Fe 510 D1K1, Fe 510 C2K1, Fe 510 D2K1

| | | | | | | | | |
| --- | --- | --- | --- | --- | --- | --- | --- | --- |
| Material # | EN 10155 | SEW 087 | NFA 35-502 | UNI | BS 4360 | UNE | ASTM | JIS G3114 |
| 1.8961 | | | | |   |   |   |   |
| 1.8945 | |   | | Fe 510 C1K1 | |   |   |   |
| 1.8946 | |   | | Fe 510 D1K1 |   |   | |   |
| 1.8959 | |   | | | |   | A 588 - A 242 Gr. 1 | |
| 1.8963 | | |   | | |   | |   |
| 1.8965 | |   |   |   |   |   |   | |
| 1.8966 | |   | |   |   |   | |   |
| 1.8967 | |   |   |   |   |   |   |   |
Source:
Tags: