304 stainless steel is a versatile stainless steel materials,the industry is also called 18/8 stainless steel. Corrosionperformance than the 200 series stainless steel stronger, high temperature areas is relatively good, the general temperature limit is less than 650 ¡æ, 304 stainless steel with excellent corrosion resistance and good resistance to intergranular corrosion, widely used produce good overall performance (corrosion resistance and formability) of equipment and parts.
BEBON provide you with a variety of stainless steel products ! Contact us :
[email protected]
304 stainless steel has good corrosion resistance , heat resistance, low temperature strength and mechanical properties; stamping, bending and other thermal processing, and no heat hardening. Suita- ble for use in food processing, storage and transportation, plate heat exchanger, bellows, household goods (1,2 tableware, cabinets, indoor pipes, water heaters, boilers, bath), auto parts (windshield wipers, muffler, moldings ), medical equipment, building materials, chemical, food industry, agriculture, ship parts.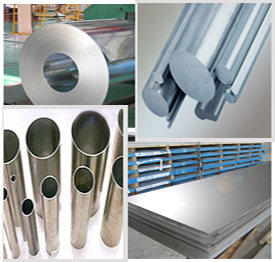 1.The food¡¯s processing, storing and transport;milking machines;
2.Household objects such as cooking utensil,indoor pipeline,water heater,boiler,bathtub,homogenizers;
3.Auto parts such as noise deadener,moulding products;
4.Medical equipment,sterilizers
5.Marine parts,containers
304 Stainless steel Classifications
304 stainless steel pipe/tube
1.Its thickness is 6-800mm, and its outer Diameter is 10.29-812.80mm;
2.304 stainless steel pipe can be classified into seamless tube and straight seam welded steel tube;
3.304 stainless steel can be used to produce the equipment which required good comprehensive performance, such as good processing equipment, nuclear energy and so on.
304 stainless steel plate
1.304 stainless steel plate can be classified into cold-rolled and hot-rolled. Its thickness is 0.3-3mm for cold-rolled and 5-100mm for hot-rolled. The common width is 1219-2000mm and the length are 4000mm-6000mm;
2.The surface of 304 stainless steel plate is bright, clean and beauty, so it¡¯s so convenient to use and maintain it; 3.304 stainless steel has longer service life than common steel for its resistance to corrosion.
304 stainless steel coil
304 stainless steel coil is widely used in various area,such as milking machines, containers, homogenizers, sterilizers, valves, milk trucks and railroad cars, sinks, tabletops, coffee urns, stoves, refrigerators, milk and cream dispensers, and steam tables. ASTM A959 304(S30400) steel is also used in numerous other utensils such as cooking appliances, pots, pans, and flatware.