Q235B ST37-2 Carbon Steel Plate
ST37-2 steel is a German carbon steel material grade, this material corresponds to the equivalent of carbon structural steel Q235B (old number is: A3-B). The majority ST37-2 steel plates are used to manufacture the plants of factory ,the common buildings and construction machinery and equipments.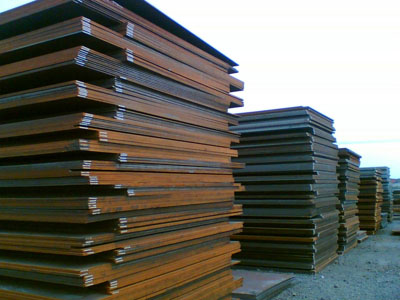 DIN17100 Standards: executive standards of the German steel, steel from the St, the property value and quality of steel index composition, method of exudation of steel selected, the corresponding flag (U or R) on the steel front, special purpose steel, for example: USt52-3 or RRST37-2.
Detailed information about ST37-2 steel in Bebon international co., ltd:
Grade: DIN17100 standard ST37-2 steel plate, Carbon steel
Other grades:St37-2 DIN17100 standard ST37-2 steel plate Carbon steel
Standards: DIN17100 standard ST37-2 steel plate Carbon steel
ST37-2 steel Delivery Condition: Hot rolled, Normalization, Tempering, Quenched, Normalization and Tempering, Quenched and Tempering, UT, PWHT, IMPACT TEST, Thermal Mechanical Control Process (TMCP), Electros lag Re-melting Technical, HIC test, etc
We have a leading international, domestic origination of production units of ST37-2 steel and we are always pursuing best quality and lowest price of ST37-2 steel. Contact with us to make joint fortune if you need.
Source:
Tags:
Related Products