303Cu stainless steel bars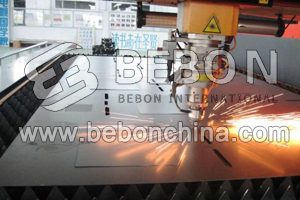 303Cu stainless steel bar is a stainless steel adding copper and containing sulfur and selenium. It is mainly used for high cutting and surface finish requirements .303 Cu stainless steel bars are Ideal for automatic lathes screw and mut.
303Cu stainless steel bar is mainly applicable in petroleum, electronics, chemical, pharmaceutical, textile, food, machinery, construction, nuclear power, aerospace, military and other industries.
303Cu stainless steel bars Chemical Composition :
Chemical Composition(%)
C
Si
Mn
P
S
Cr
Ni
≤0.15
≤1.00
≤3.00
≤0.20
≥0.15
17.00-19.00
8.00-10.00
303Cu stainless steel bar Mechanical property:
Mechanical property (specification: 10-320)
Grade
Yield Strength σ0.2 (MPa)
Tensile Strength σb (MPa)
Hardness
Area Reduction ψ (%)
Elongation δ5 (%)
303Cu
≥205
≥520
≤187HB;≤90HRB;≤200HV
≥50
≥40
The pursuit of excellence in quality, all the time, is BEBON STEEL's goal. Good quality ensures your satisfaction. If the goods have any question, we can solve it for you immediately. So, if need 303Cu stainless steel bar, welcome to contact BEBON STEEL.
Source:
Related Products