316L stainless steel is also known as titanium steel, 316L refined steel. It is belong to Austenite steel. We called A240 316L in ASTM standard, SUS316 in JISG4303 standard, 1.4404(X2CrNi-Mo17-12-2) in Europe standard, AS 316L in Australia standard, SA240/SA240M 316L in ASME standard. They are equivlence material. The most important chemical component are Cr and Ni element. These two elements decide the quality and cost of 316L. Cr is between 16.0-18.0 and Ni is between 10.0-14.0. If element Cr and Ni out of this scope, it will be not belong to 316L stainless steel.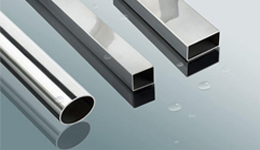 Compare with 304 stainless which also a common stainless steel, 316L stainless steel which gives it increased corrosion resistance, more so than the corrosion resistance provided by 304 . In chlorine environments, 316L offers a higher resistance to crevice corrosion and pitting than 304. In Applications, 316L stainless steel is often employed in heavy gauge welding applications because the risk of pitting, cracking and corrosion is reduced.
316L stainless steel Typical applications include:
Chemical, pharmaceutical industry
Surgical and medical tools, surgical implants
Paper industry digesters, evaporators & handling equipment
Petroleum refining equipment
Textile industry equipment, textile tubing
Scrubbers for environmental control
Duct works, feed-water tubes, sewage,Water filters
Heat exchanger tubes, Ozone Generators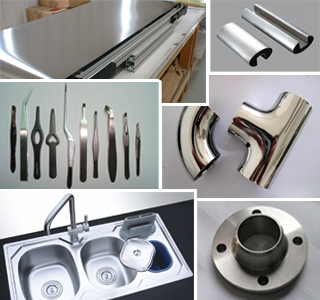 Grade

 

C

Mn

Si

P

S

Cr

Mo

Ni

N

316L

Min

-

-

-

-

-

16.0

2.00

10.0

-

Max

0.03

2.0

0.75

0.045

0.03

18.0

3.00

14.0

0.10
Composition ranges for 316L stainless steels
316 stainless steel contains an addition of molybdenum that gives it improved corrosion resistance. This is particularly apparent for pitting and crevice corrosion in chloride environments.
Grade

Tensile Str
(MPa) min

Yield Str
0.2% Proof
(MPa) min

Elong
(% in 50mm) min

Hardness

Rockwell B (HR B) max

Brinell (HB) max

316L

485

170

40

95

217
Mechanical properties of 316L stainless steels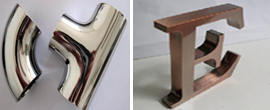 Grade

Density
(kg/m3)

Elastic Modulus
(GPa)

Mean Co-eff of Thermal Expansion (µm/m/°C)

Thermal Conductivity
(W/m.K)

Specific Heat 0-100°C
(J/kg.K)

Elec Resistivity
(nΩ.m)

0-100°C

0-315°C

0-538°C

At 100°C

At 500°C

316/L/H

8000

193

15.9

16.2

17.5

16.3

21.5

500

740
physical properties for 316 stainless steels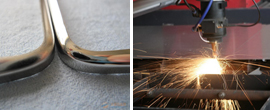 We Bebon steel as a professional Stainless steel supplier can offer different 316L stainless product type,like 316L heavy stainless plate,316L stainless plate/sheet/coil/ weld and 316Lstianless seamless pipe / flat bar / angle steel / solid round bar / square bar/ hexagonal bar / octagonal steel/ wire.
We BEBON use the seaworthy packing for above 316L stainless steel material. Usually the tool are wooden or steel support, tap,waterproof paper... All of these can protect the 316L stainless product perfect during transportation, shipment or flight.
The production process of 316L Stainless steel we Bebon can offere are: Hot rolled 316L steel plate, cold rolled 316l stainless steel coil, annealing, pickling, cutting edge.
For 316L cold coil and sheet, The market standard thickness is 0.3mm to 3.0mm, the common sizing is 1000*2000mm, 1219*2438mm, 1250*2500mm, 1500*3000mm and surface state always is 2B or 2D,N0.3,No4,HL.

For 316L hot coil and sheet, The market standard thickness is 2.5mm to 20mm, the common width are 1000mm,1219mm,1500mm,1524mm,1800mm,1829mm,2000mm width and length are 2000mm,2438mm,4000mm,3048mm,3658mm,6000mm,6096mm. The surface state always is NO.1

For 316L heavy stainless plate, The market standard thickness is 6mm to 80mm. The common width are 1500,1524,1600,1800,1829,2000 mm and the length are 4000mm,6000mm, The surface state always are bright finish(6K, 8K), wiredrawing, sand blasting, dull polishing, colouring, embossing, etching, no fingerprint and so on.

For 316L stainless steel tube/pipes due to add Mo, corrosion resistance, especially the resistance to pitting corrosion performance good; Have a very good high temperature strength; Good work hardening (after processing weak magnetic); Nonmagnetic solid solution state.
316L Stainless steel
Machining
BEBON is specialized stainless steel tube,stainless steel bar,stainless steel sheet,stainless steel plates,stainless steel Strip. Based on the domestic rich product resources and professional research on international market, BEBON'service has already spread many countries in Europe , America, Southeast Asia, Middle East, South America, Africa, and so on .
: 0086-371-86151827
: 0086-371-86011881