303 stainless steel bar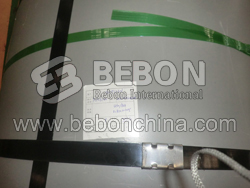 303 stainless steel bar is acid resistant stainless steel.To improve the performance of steel,more than 0.60% molybdenum is add in steel , so it can be ablative, easy cutting and corroded.
303 stainless steel bar can be mainly used in petroleum, electronics, chemical, pharmaceutical, textile, food, machinery, construction, nuclear power, aerospace, military and other industries.
303 stainless steel bars Chemical Composition:
Chemical Composition(%)
C
Si
Mn
P
S
Cr
Ni
Mo
≤0.15
≤1.00
≤2.00
≤0.20
≥0.15
17.00-19.00
8.00-10.00
≤0.06
303 stainless steel bars Mechanical Property :
Mechanical property (annealing)
Grade
Yield Strength σ0.2 (MPa)
Tensile Strength σb (MPa)
Hardness
Elongation δ5 (%)
303
205
515
HRB 90-100 HRC 20-25
40
BEBON STEEL has 303 stainless steel bar ex-stock. Because we have built the long-term strategy with several chinese big steel mills, like Shou steel, Bao steel, Wuyang steel, Han steel and so on, we have a lot of continuous supply of goods. If interested in 303 stainless steel bar, welcome to contact BEBON STEEL.
Source:
Related Products