ASTM A285 Grade C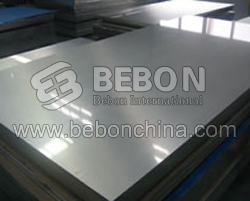 ASTM A285 Grade C is a low to intermediate yield steel used in the fabrication of carbon steel pressure vessels and boilers.
The steel is intended for use in standard tanks and boilers rather than high pressurised vessels due to the steels lower yield strength. ASTM A285 Grade C is supplied throughout the oil gas and petrochemical industry, and BEBON STEELhold this material in stock.
The material has good forming and welding characteristics under conventional methods.
Please refer to chemical and mechanical properties for this material below...
ASTM A285 Grade C Chemical & Mechanical Values
Grade
C
Si
Mn
P
S
Al
Cr
Cu
Ni
Mo
Nb
Ti
V
Tensile
N/mm²
Yield/min
N/mm²
285 C
0.16
0.35
0.4/1.2
0.03
0.03
0.02
0.3
0.3
0.3
0.08
0.01
0.03
0.02
360/480
235

(Chemical values are maximum unless stated otherwise. Mechanical properties are minimum values)

(Please note: the technical information above is for guidance only – for exact specifications please check with our Sales Team)
To find out more about ASTM A285 Grade C and to receive a competitive quotation, please CLICK HERE and contact our Sales Team today.

Source:
Tags:
Related Products