A 387 gr11 CL1 steel for pressure vessel Material Specification
ASTM A 387 Material steels covering chromium-molybdenum alloy, are particularly intended for welded boilers and pressure vessels. Most of steel under this specification are designed for elevated temperature service.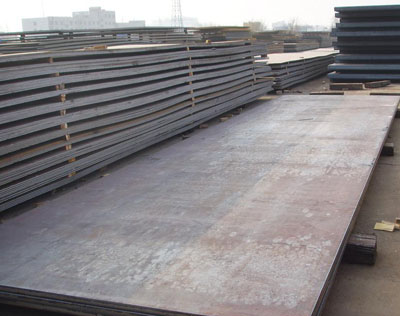 Due to its good property, A 387 gr11 CL1 Material has been widely used in the high temperature vessels industry. We can offer A 387 gr11 CL1 steel plate in lowest price and best quality as an excellent steel supplier.
A 387 gr11 CL1 steel Specification we could offer:
Thickness:1.5mm—450mm, Width:1200mm—4200mm, Length: 3000mm—18000mm
A 387 gr11 CL1 steel Heat Treatment: Normalized.
A 387 gr11 CL1 Material main application:
A 387 gr11 CL1 steel pressure vessel steel is widely used in petroleum, chemical industry, power station, boiler, etc. A 387 gr11 CL1 steel is also used to make the reactor, heat exchanger, separator, spherical tank, liquefied gas, nuclear reactor pressure vessel, boiler steam drum steam, liquefied petroleum, hydropower station, high pressure pipe etc.
Bebon international is one of the biggest A 387 gr11 CL1 Material exporter. We have formed one-stop service mode to offer more convenience for our sincere customers. If you have any questions or want A 387 gr11 CL1 steel chemical composition, mechanical properties information, please contact us by calling or emailing.
Source:
Tags:
Related Products