ASTM A302 Gr. B Steel stock in China
ASTM A302 Gr.B Steel is a kind of Mo-alloy steel material, widely used in welded boilers and others pressure vessels. Bebon International Co., Ltd. is a supplier of ASTM A204 Gr.C Steel in China. It can offer you ASTM A302 Gr.B steel or other Mo-alloy steel material with high quality and competitive price. Please feel free to contact us.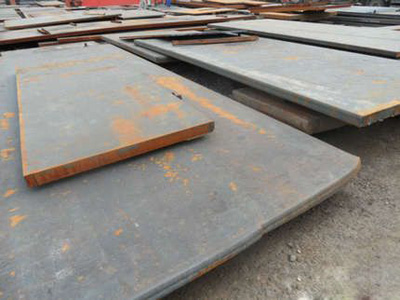 ASTM A302 Gr. B Steel Dimension:
Thickness: 6mmt-300mm
Width: 1500mm-4050mm
Length: 3000mm-15000mm
ASTM A302 Gr. B Steel Characteristic:
ASTM A302 Grade B steel grade's min yield strength is 310Mpa. This steel plate shall be normally supplied in the as-rolled condition. Plates may be ordered normalized or stress relieved, or both. If A302 Grade B steel plate is above 50mm in thickness shall be normalized.
ASTM A302 Gr. B Steel Application:
ASTM A302 Grade B pressure vessel steel plate is widely used in petroleum, chemical industry, power station, boiler, etc, used to make the reactor, heat exchanger, separator, spherical tank, liquefied gas, nuclear reactor pressure vessel, boiler steam drum steam, liquefied petroleum, hydropower station, high pressure pipe.
More about ASTM A302 Gr. B steel stock and price,you can contact us at any time.
Source:
Tags:
Related Products