ASTM ,ASME, EN 10025 General Construction Steel,General Construction Steel plate, General Construction Steel sheet, General Construction Steel coil, General Construction Steel supplier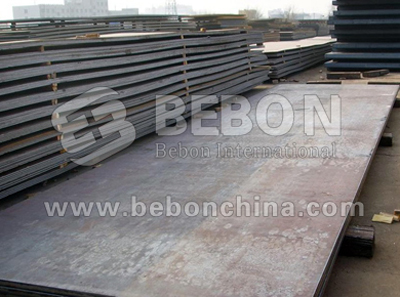 General Construction Steeldescription
General Construction Steel is steel generally used for construction material, a profile, formed with a specific shape or cross section and certain standards of chemical composition and mechanical properties. Structural steel shape, size, composition, strength, storage, etc., is regulated in most industrialized countries.
Bebon International is a leading supplier of sheet products to a variety of building product manufacturers that serve the diverse construction industry.
General Construction Steel Application
General Construction Steel Plate is primarily used in the building construction and road construction etc industry.
General Construction Steel mainly is used for metal building systems, roofing and siding components, doors, commercial and residential framing, truss plates and connectors, decking, bridge and highway products, culvert, central heating and air conditioning equipment, water heaters, retail shelving systems, and steel furniture.
The main grade of General Construction steel are:
EN 10025(93):E 295,E 335,E 360
EN 10025 (90):Fe 490-2 ,Fe 590-2 ,Fe 690-2
NBNA21201 : A 330-1/2 A-360 1/2/3 A-410 1/2/3 A-4901/2/ A-5901/2/ A-6901/2/
DIN 17100:St 50-2, St 60-2 ,St 70-2
NFA35501:A 50-2,A 60-2,A70-2
MNC 850 E:SIS 15,50,00 SIS 15,50,01 SIS 16,50,00 SIS 16,50,01 SIS 16,55,00 SIS 16,65,01
ISO 1052:Fe E 490,Fe E590,Fe E690 .
UNI 7070:Fe 490,Fe 590,Fe 690
JISG:SS500
General Construction Steel equivalent grades
Europe
Belgium
Germany
France
Sweden
International
Italy
Japan
EN 10025(93)
EN 10025 (90)
NBNA21201
DIN 17100
NFA35501
MNC 850 E
ISO 1052
UNI 7070
JISG
 
 
A 330-1,2
 
 
 
 
 
 
 
 
A-360 1,2,3
 
 
 
 
 
 
 
 
A-410 1,2,3
 
 
 
 
 
 
E 295
Fe 490-2
A 490-1,2
St 50-2
A 60-2
SIS 15,50,00
Fe E 490
Fe 490
SS 500
 
 
 
 
 
SIS 15,50,01
 
 
 
E 335
Fe 590-2
A 590-1,2
St 60-2
A 60-2
SIS 16,50,00
Fe E 590
Fe 590
 
 
 
 
 
 
SIS 16,50,01
 
 
 
E 360
Fe 690-2
A 690-1,2
St 70-2
A 70-2
SIS 16,55,00
Fe E 690
Fe 690
 
 
 
 
 
 
SIS 16,65,01
 
 
 
General Construction Steel Supply Size
Thickness: 8mm to 200mm
Width: 1500mm to 4200mm
Length: 4000mm to 18000mm
General Construction Steel Delivery state
Hot Rolled, Cold Rolled, Normalized, Quenched, Tempering, Thermal Mechanical Control Process (TMCP), Electroslag Remelting Technical, HIC test.
General Construction Steel Services
Cutting, Painting, shot blast, and The third party inspection in DNV, BV, LR, GL, ABS, CCS , SGS, and others in super thick ship steel plate.
General Construction Steel Specifications
BS EN 10025 S275
BS EN 10025 S355 (low temperature impact testing available)
BS EN10025 S275H
BS EN 10025 S355H (low temperature impact testing available)
Bebon International offers an extensive range of boiler plates with the following benefits...
major stockholding
global shipping
variety of plate widths
extensive range of thicknesses
quick turnaround
accurate 'in-house' cutting and profiling service
high quality steel from major Chinese steel mills
Bebon International is a global steel supply and stockholding company.Partnerships integrating the resources of the China's most technically advanced steel mills enable Bebon International to provide a single competitive source for the distribution of steel products worldwide.
Bebon International offer premium quality General Construction Steel Plates, these are produced for making carbon steel plates of superior quality, for use in building construction. These General Construction Steel plates have consistent and controlled properties, designed for withstanding the high tension for construction.
Bebon International has one of the widest steel plate product ranges in the world. Whether you are a designer, contractor or fabricator you will find our product range both modern and extensive. General Construction Steel offered by Bebon is in very high quality to support the requirements of those engaged in large projects.
Source:
Tags: