S275J2G4 steel plate manufacturer/supplier in China
S275J2G4 steel is hot rolled structural steel for general purpose. S275J2G4 steel is also low carbon, high tensile strength structural steel which can be easily welded to other weld-able steel. Bebon could supply S275J2G4 steel as one of the biggest S275J2G4 steel plate manufacturer.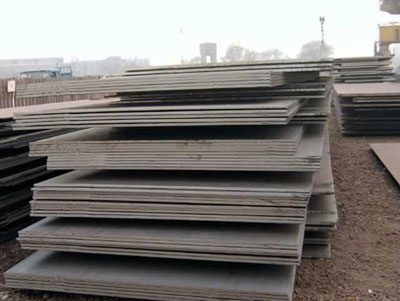 S275J2G4 steel Surface treatment: painted, coated or galvanized
S275J2G4 steel Delivery: heat treatment facilities for hot rolled, controlled rolling, normalizing, annealing, tempering
S275J2G4 steel characteristics and main application:
S275J2G4 steel is an unalloyed low carbon mild steel, supplied as hot rolled. S275J2G4 steel provides low strength with good machine-ability, so S275J2G4 steel is suitable for numerous general engineering and structural applications. S275J2G4 steel is used widely in the construction, maintenance and manufacturing industries.
S275J2G4 steel available service:
Pre-treatment on the surface of steel plate: blasting and shop primed in ISO SA2.5 standard
S275J2G4 steel Test: UT, Impact test, HIC test, SSC test, Chemical Element Analysis, Performance Test, Magnetic powder test, DWTT, PWHT.
Other service: Cutting(NC Cutting), drill, machining, welding, Galvanization
S275J2G4 steel Packaging and Delivery Details:
Packaging Detail: Standard packaging or according to clients'request
We could supply S275J2G4 steel plate with best quality and most reasonable price as an authorized S275J2G4 steel plate manufacturer and exporter in china mainland. If you are interested in our S275J2G4 steel products or want a quotation of S275J2G4 steel, please contact us at any time available.
Source:
Tags:
Related Products