S460ML specifications,S460ML high yield structural plates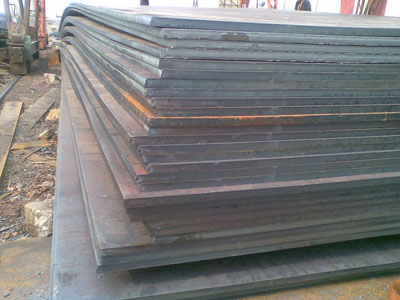 S460ML high yield structural plates are intended for welded and bolted structural applications. These plates are thermo mechanically rolled weldable fine grained steels.
S460ML steel Specifications:
thickness 8-400MM
width: 1500mm-4020mm
length: 3000mm-27000mm
S460ML steel applicable codes and standards:BS- EN 10025-4:2004
Hot rolled products of structural steel – Part 4 technical delivery conditions.
Some publications refer to this steel type as Thermo Mechanical Controlled Processed (TMCP) steels. Thermo mechanical rolling is a rolling process in which the final deformation is carried out in a particular temperature range leading to a material condition equivalent with certain properties which cannot be achieved or
repeated by heat treatment alone. S460ML is also known as steel type 1.8838.
S460ML steel application:manufacturing plants, general construction and all kinds of engineering machinery.
S460ML steel advantage:Has good strength, plasticity and toughness, good weldability and cold and hot pressure processing properties。
More about S460ML specifications,and if you need S460ML high yield structural plates stock,you can contact us at any time.
Source:
Tags:
Related Products