: 0086-371-86151827
: 0086-371-86011881
: bebonchina@hotmail.com
S355K2G3 steel sheet steel
PDF
S355K2G3 steel sheet steel plates
download
WORD
S355K2G3 steel sheet steel plates
download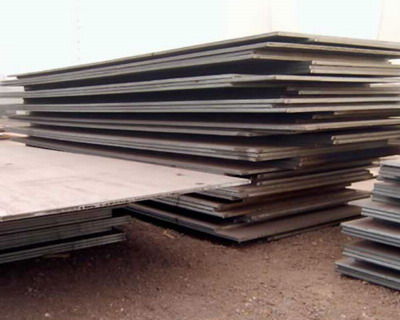 S355K2G3 steel plate has a -20 degree temperature steel. Compare with S355J2 , S355K2 steel plate impact energy is 40J, S355J2 is 27J under 150mm thickness. So S355K2 steel plate is better for choice in low temperature high impact energy projects.
Bebon steel is specialized in supplying S355K2G3 steel grade in super thick steel plate. We exported our goods to Vietnam, Korea and Singapore in this grade in many years.Bebon steel promised that we used our best service to enlarge steel market of oversea.
If you need more yield and tensile strength, you could choose S450J0 steel grade Which has min 450Mpa yield strength.
| | |
| --- | --- |
| DIN EN 10025-2Number: 1.0595 | Comparison of steel grades |
| EN10025:1990 | |
| DIN17100 | - |
| NFA 35-501 | E36-4 |
| BS1449 | |
| UNI7070 | - |
S355K2G3 steel plate Chemical analysis -% by mass
*
Chemical elements

C≤ 16mm

max

C>16mm

max

Si
max

Mn

max

P
max.

S
max.

%,by mass

0.20

0.20

0.55

1.60

0.035

0.035




S355K2G3 steel sheet Mechanical properties
thickness

Yield StrengthReH[N/mm2]

transv.min.

Fracture Elongation[%]transv. min.

Notch Impact

Energy1)Ch Vcomplete samplelongitud. min [J]

t≤ 16mm

t >16mm

355

345

-20 degree

40J

510-680

490-630

Up to 1.5mm

1.51-2.00mm

2.01-2.50mm

2.51-2.99mm

≥ 3mm

13

14

15

16

20
BEBON STEEL can offer S355K2G3 steel sheet steel,we can give you S355K2G3 steel sheet Chemical analysis,S355K2G3 steel sheet Mechanical properties.we register Hundreds of thousands of tons of ex-stock source on our spot trade flatform.If you are interesting in our ex-stock source, you can visit our web,http://www.bebonchina.com/e-store/index.php.
Source:
Tags: S355K2G3 , S355K2G3 steel sheet