DIN 17155 16mo3 Steel Plate Distributor in China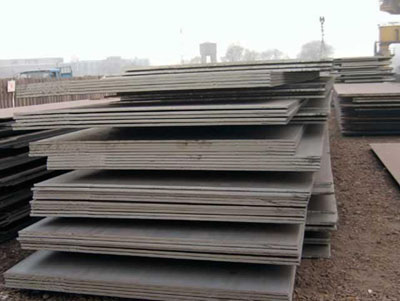 Bebon International Co., Ltd. is a great steel supplier with large 16mo3 steel stock in Zhengzhou, Shanghai and Tianjin. It will offer you the 16mo3 steel plate with high quality and competitive price.
Steel standard: DIN17155 Steel grade: 16Mo3
DIN 17155 16mo3 Steel Plate Dimension:
Thickness: 6-400 mm
Width: 1500-3000mm
Length: up to 12000 mm
DIN 17155 16mo3 Steel Specification:
Surface Treatment: Hot rolled and Coated
Supply Ability: 300 Tons per month
Delivery Condition: Normalizing/Tempering/Annealing /Quenching
Packing: as customers' requirement
DIN 17155 16mo3 Steel Plate Application:
Typical applications for 16Mo3 include a wide range of power plant equipment, industrial exhaust, venting and flare systems and waste recycling and incineration plants. It is also valuable for machinery where parts are likely to remain hot for an extended period. In power plants it is regularly used in boilers, superheater tubes, collector and hot steam pipes, stove tubes and conduits. 16Mo3 is also used in various types of heat exchanger in both the upstream and downstream oil and gas industry
Bebon International Co., Ltd. is a great steel manufacturer and exporter in China. Bebon specializes in steel products such as high yield steel, steel for boilers and pressure vessels, shipbuilding steel, stainless steel and weathering steel. Besides, we have large amount of steel products stored in Shanghai, Tianjin and Zhengzhou.
We adhere the principle of mutual benefit and win-win. We hope to establish long time relationship with you. Please feel free to contact us.
Source:
Tags:
Related Products