S420NC high strength steel stock in China
S420NC steel is one of the mainly high strength steels for cold-forming, normalized steel under EN 10149-3 standard material 1.0981, which covers specifications for hot-rolled flat products made of high yield strength steels for cold forming. Serving as S420NC steel plate Chinese exporter, bebon can supply EN 10149-3 S420NC steel according to your requirements.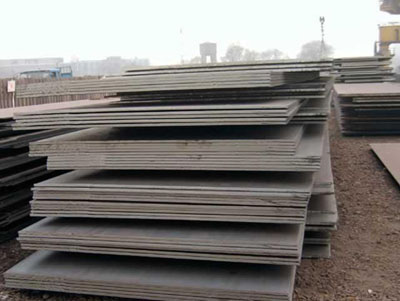 S420NC steel specification we could offer:
Thickness:1.5mm—450mm, Width:1200mm—4200mm, Length: 3000mm—18000mm
S420NC steel Surface treatment: painted, coated or galvanized
S420NC steel Delivery Condition: heat treatment facilities for hot rolled, controlled rolling, normalizing, annealing, tempering.
S420NC steel main application:
S420NC steel has high strength, excellent forming, welding performance and wide applications include longeron, manufacturing framework, cold stamping cold rolling parts and structure of the tube, etc.
We are qualified to offer S420NC steel as one of the biggest steel exporter in China. Every year, we deliver large quantities of S420NC steel to customers worldwide. During years' development, w have won good reputation for higher quality and better service of S420NC steel. so contact with us if you have any need, we would do our best to help you achieve greater brilliance.
Source:
Tags:
Related Products