A283GrA steel common carbon structural steel in China
A283GrA steel is a kind of common carbon structural and low alloy steel under the standard of ASTM. A283GrA steel is mainly produced into A283GrA steel plate or A283GrA steel sheet for different usage.
As a professional A283GrA steel supplier in China mainland, we offer A283GrA steel products according to customer's requirements and our annual output has Showed a trend of sustained growth during these years' development.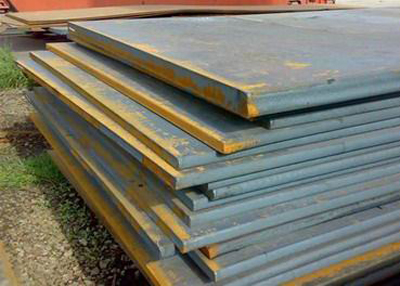 Mechanical properties of A283GrA steel:
Tensile Strength sb(MPa) : 360-510(thickness under 3mm);340-470 (thickness above 3mm)
Yield Strength s0.2(MPa): =235 (thickness under 16mm); =225(thickness above16mm)
Elongationd5(%): 16(thickness under 1.5mm); 17(thickness between 1.51-2.00mm);18(thickness between 2.01-2.50mm );19(thickness between 2.51-2.99mm);24 (thickness above 3mm)
A283GrA Applications:
A283GrA steel plate is one mainly of Carbon and low alloy steel, ASTM A 283Â steel covers low and intermediate tensile strength carbon steel plates for general manufacturing and constructional applications. ASTM A283GrA is normally supplied in the rimmed or semi-killed types of steel and is particularly suitable for the economical production of assemblies requiring a considerable amount of forming.
Want to get more information of A283GrA steel or other steels, please contact Bebon international co., ltd. We are here for you.
Source:
Tags:
Related Products