S420NL steel yield strength, S420NL steel tensile strength
S420NL steel is a good weldability structural steel grade. General requirements for arc welding of the steels specified shall be as given in EN 1011-2.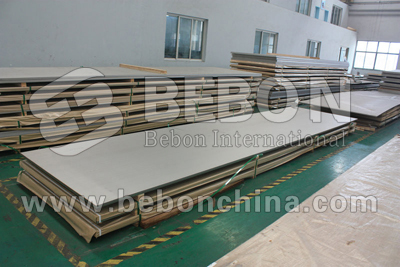 S420NL steel
S420NL steel is a hot-rolled weldable fine grain high tensile structural steel. With its low carbon equivalent and fine grain structural with an equivalent index of ferritie grain size ≥6, it possesses good weldability and formability.
S420NL steel yield strength shall be above 420Mpa for the thickness belows 16 millimeter.S420NL steel tensile strength for thickness belows 100 millimetershall be within 520_680Mpa.
BEBON STEEL registers hundreds of thousands of tons of S420NL steel ex-stock source on trade flatform.If you are interested in S420NL steel, please contact us. Welcome!
Tags: Alloy Steel S420N, S355NL steel, S355N steel
Source:
Tags:
Related Products