: 0086-371-86151827 0086-371-86151527
: 0086-371-86011881

News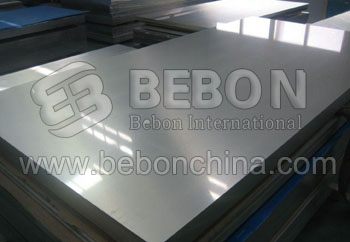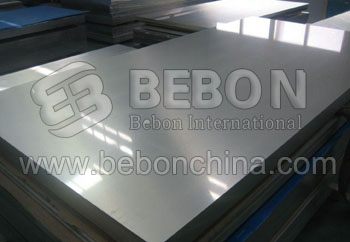 The stainless steel can also be called acid-resistant stainless steel which refers to a kind of steel that has resistance of weak corrosion medium such as atmosphere, steam and water, and chemical corrosion medium such as acid,alkali and salt. The stainless steel can be divided into five parts according to its organization form:martensite steel, austenitic steel, ferritic steel, duplex stainless steel and precipitation sclerosis stainless steel.
As we all known, the most obvious character of the stainless steel is its resistance of corrosion. Generally speaking, the cost of the common steel is lower, but easy to rust, also has a shorter service life. The stainless steel is not only hard to rust, but also used for a long time. Besides, its surface is brighter and more smooth. When talk about the advantage of stainless steel. We may think of its corrosion resistance at first, while in practical application, the stainless steel has an irreplaceable role due to excellent and various property. Such as some partial resistance of high temperature stainless steels,decorative material made of by stainless steel and so on.
The stainless steel can be used in much different filed. For example, food process, brewing, chemical equipment, machine equipment, building, household goods(kitchen utensils, water heater, boiler and others), automobile parts and so on
the stainless steel includes many different grades. Different grade has its own chemical composition and mechanical property. Bebon can provide the following grades:201,202,301,302,304,304L,309S,310S,316,316L,321,410,410S,430. And the standard that Bebon can offer includes ASTM, AISI, JIS, DIN, EN, ISO and so on.
Bebon can provide different specification of stainless steel sheet. General condition, the thickness scope of stainless steel sheet is from 0.3mm to 600mm. The thickness of the thin plate is from 0.3mm to 6mm. The thickness of the hot-rolled steel sheet can reach 80mm, and some forged steel sheet can reach 400mm. The width of the stainless steel sheet is from 1000mm to 3800mm. The common width includes 1000mm,1219mm,2438mm,2000mm,1500mm. The length of the stainless steel sheet is 6m to 18m
The surface finish type of the stainless steel we can supply are : 2B, NO.1/#1, 2D, NO.3, NO.4 .....
Henan BEBON international co.,ltd located in Zhengzhou ,Henan province of china. Since it was established in 2008, Henan BEBON has earned an outstanding reputation for its high quality product and service idea of customer being supreme. If you believe and choose, we make sure that we will do our best to service you and let's you down.
Hot product