: 0086-371-86151827 0086-371-86151527
: 0086-371-86011881

News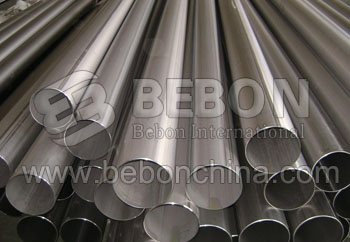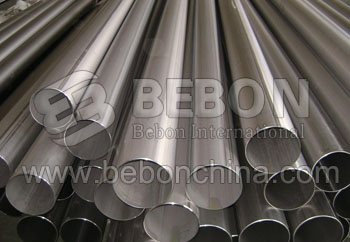 Stainless steel does not corrosion, pitting, corrosion or wear and tear,Stainless steel corrosion resistance, enhance the strength and deformation of steel is not easy to burst and environmental performance, not easy to rust. It is suitable for using some of the hardware facilities with bad environment (wet, inside and outside environment of households , such as acid and alkali) , public environment and if spraying color surface can make it has higher adhesion strength, but its corrosion resistance will disappeared when the zinc layer on the surface was damaged.
The corrosion resistance of stainless steel is decreasing with increasing of carbon content, therefore, most of the stainless steel and carbon content are lower, usually no more than 1.2%, some steel or even less than 0.03% . The main alloying element in stainless steel is a Cr , when the content of Cr reaches a certain value, the steel corrosion resistance. Therefore, general Cr stainless steel (chrome) content of at least 10.5%. Stainless steel also contains, Mn, Ni, Ti, N, Nb and Mo, Si and Cu elements,For some stainless steel tube/pipes due to add Mo, corrosion resistance, especially the resistance to pitting corrosion performance good; Have a very good high temperature strength; Good work hardening (after processing weak magnetic); Nonmagnetic solid solution state.
Steel Category: stainless steel pipe
Steel standard: ASTM/AISI, JIS
stainless steel Dimension:
Thickness: 1.24-60mm
Outer Diameter: 10.3-812.80mm
Length: as required
stainless steel material can produced into different product type, like : plate/sheet/coil/ weld and seamless pipe / flat bar / angle steel / solid round bar / square bar/ hexagonal bar / octagonal steel/ wire...
The production process of Stainless steel we Bebon can offere are: Hot rolled steel plate, cold rolled stainless steel coil, annealing, pickling, cutting edge.
Stainless Steel pipe grade:201、202,301、302、303、303CU、304、304L、304F、304H、304J1、310、310S、314、314L、316、316L , 321, 410, 420, 430, 316, 316L 904L...
2.Surface Finish: 2B, BA, NO.1, NO.4.
Application
it is usually used for construction decoration,.art ,Safety protection , tools and so on.
Bebon International is the professional Chinesestainless steel pipe supplier .BEBON'service has already spread many countries in Europe, America, Southeast Asia, Middle East, South America, Africa, and so on.we keep more than 10000 tons stainless steel pipe in our warehouse . if you need any offer or if you want to know stainless steel pipe price ,please be free to contact us.we will provide you with good quanlity,competetive price and best serves.
Hot product