: 0086-371-86151827 0086-371-86151527
: 0086-371-86011881

News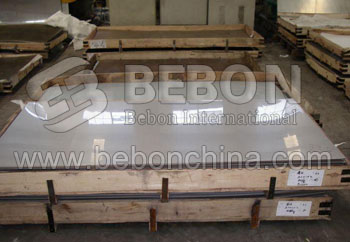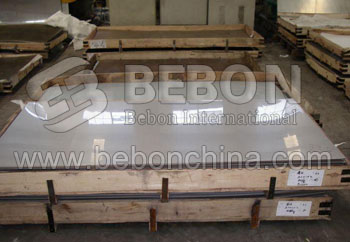 In metallurgy,stainless steel, also known as inox steel or inox from French "inoxydable", is defined as a steel alloy with a minimum of 10.5 or 11% chromiumcontent by mass.
Stainless steeldoes not stain, corrode, or rust as easily as ordinary steel, but it is not stain-proof. It is also called corrosion-resistant steel or CRES when the alloy type and grade are not detailed, particularly in the aviation industry. There are different grades and surface finishes of stainless steelto suit the environment the alloy must endure. Stainless steelis used where both the properties of steel and resistance to corrosion are required.
The advantages of stainless steel sheet
1, chemical properties, resistance to chemical corrosion and electrochemical corrosion properties in steel products are the best only less than he titanium alloy.
2, physical properties, heat resistance, high temperature resistance, resistance to low temperature even ultra-low temperature.
3, mechanical property, according to the different kinds of stainless steel, the mechanical properties of each are not identical, martensitic stainless steel with high strength, hardness, suitable for manufacturing is corrosion resistant and require high strength, high abrasion resistance parts, such as turbine shaft, stainless steel cutlery, stainless steel bearings, austenitic stainless steel and plastic is very good
Steel Category: stainless steel sheet
Steel standard: ASTM/AISI, JIS
Thickness 0.3-20 mm
The surface type we can offer are :NO1,2B, 2D,N0.3,No4,HL
Stainless steel plate grade we offer are : 201 202 302 301 303 303Cu 304F 304 304H 304L 309S 310 310s 314 314L 316 316L 316Ti 321 410 410S 420 420j1 430 in ASTM, SUS, JIS, AISI standard.
The service of Bebon steel is not only on stainless steel plate, we also have much advantage on stainless steel sheet, stainless steel tube/pipe, stainless steel strip and stainless steel coil.
Bebon international as a professional stainless steel exporter in china, service thousands of clients from around the world. We keep more than 10000 tons stainless steel in various kinds of stainless steel grades and different surface type.

Hot product