: 0086-371-86151827 0086-371-86151527
: 0086-371-86011881

News
You are here: bebon steel > JIS > Views
JIS G4303 SUS302 stainless steel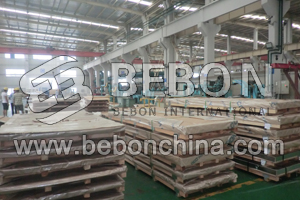 JIS G4303 SUS302 stainless steel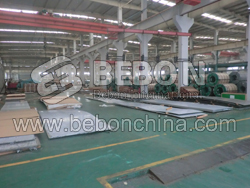 JIS G4303 SUS302 is an austenitic stainless steel. SUS302 has a good ability of corrosion resistance. SUS302stainless steel chemical elements are mainly combines C Si Mn P S Ni Cr N.
JIS G4303 SUS302 chemical composition (%)
| | | | | | | | |
| --- | --- | --- | --- | --- | --- | --- | --- |
| C | Si | Mn | P | S | Ni | Cr | N |
| ≤0.15 | | ≤2.00 | ≤0.045 | ≤0.030 | 6.00-8.00 | 16.00-18.00 | ≤0.10 |
JIS G4303 SUS302 Mechanical Properties
Mechanical Property

Hardness Value

Sample state

Rm
MPa

Rp0.2
MPa

A
%

Z
%

HBW

HRB

HV

solid solution

≥520

≥205

≥40

≥60

≤187

≤90

≤200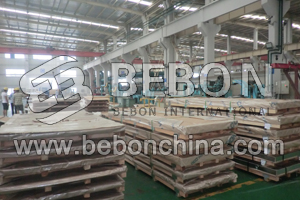 JIS G4303 SUS302 stainless steel Warehouse
The equal material of JIS G4303 SUS302 in different standard
| | | | | |
| --- | --- | --- | --- | --- |
| GB/T1220 | ISO/TS15510 | TOCT | ASTM A959 | EN 10088-1 |
| 12Cr18Ni9 | | 12X18H9 | 302(S30200) | |
The surface finish type of JIS G4303 SUS302 we can supply are : 2B, NO.1/#1, 2D, NO.3, NO.4 .....
We also can do the further process on the surface of JIS G4303 SUS302 stainless steel material, like: bright finish(6K, 8K), wiredrawing, sand blasting, dull polishing, coloring, embossing, etching, no fingerprint and so on.
JIS G4303 SUS302 stainless steel material can produced into different product type, like : plate/sheet/coil/ weld and seamless pipe / flat bar / angle steel / solid round bar / square bar/ hexagonal bar / octagonal steel/ wire...
JIS G4303 SUS302 Application: (1)Rail car structural components - often roll formed, brake pressed or stretch formed to profiles but also used flat. (2)Airframe sections. (3)Highway trailer components. (4)Automotive wheel covers. (5)Wiper blade holders and clips. (6)Toaster springs. (7)Stove element clips
JIS G4303 SUS302 Features: High strength after cold forming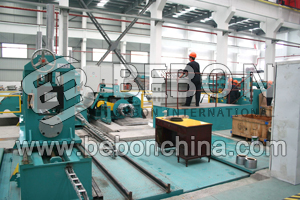 JIS G4303 SUS302 stainless steel Machining
Bebon International as a professional JIS G4303 SUS302 Stainless steel supplier will try our best to give our clients the best service, quality and price. If you have any inquiry about SUS302 stainless steel, please do not hesitate to contact our sales.
Hot product