: 0086-371-86151827 0086-371-86151527
: 0086-371-86011881

News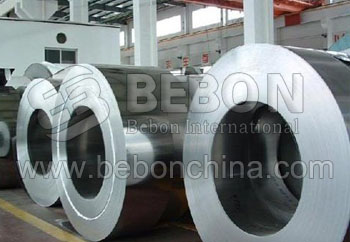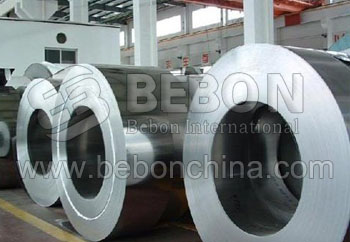 When mentioned the stainless steel, people always think of the kitchen utensils, shining handrail and decoration put on the building surface. In fact, as one kind of excellent function and structural
material in industry and building filed, the stainless steel's application become wider and wider. We can almost see many goods made by stainless steel here and three in our daily life.
The widely use of the stainless steel attributes to its character which includes 1,beautiful appearance and various use. 2,better resistance of corrosion than the general steel. 3,high resistance of high temperature oxidation and strength, so that it can fight the fire. 4, easy to process in the general temperature. 5 its use are convenient for it's no need to deal with its surface. 6, brighter and more smooth than the general steel. 7, good at welding.
the stainless steel includes many different grades. Different grade has its own chemical composition and mechanical property. Bebon can provide the following grades:201,202,301,302,304,304L,309S,310S,316,316L,321,410,410S,430. And the standard that Bebon can offer includes ASTM, AISI, JIS, DIN, EN, ISO and so on.
Bebon can provide different specification of stainless steel coil. General condition, the maximum number of thickness of stainless steel coil is 20mm. The common range of the hot-rolled coil's thickness is from 3mm to 20mm, while the cold-rolled coil's thickness is from 0.3mm to 3mm. The common width is 1000mm, 1219mm,1250mm,1500m,1800mm,2000mm.
Henan BEBON international co.,ltd located in zhengzhou ,henan province of china. Since it was established in 2008。we have three big warehouses--Zhengzhou,Tianjin and shanghai.More specifically, Zhengzhou which mainly store profile steel, the quantity of ex-stock is about 4000tons,shanghai and Tianjin , which mainly store steel plates ,the quantity is about 6500tons.BEBON' service has already spread many countries in Europe , America, Southeast Asia, Middle East, South America, Africa, and so on。Our vision is to be the leader of China's steel industry and become the trusted partner for all of our clients,Our mission is to serve the interest and the needs of the public, as well as of our clients, BEBON International will hold the belief"product quality and service foremost, sincerity and superior quality"forever.
Hot product