: 0086-371-86151827 0086-371-86151527
: 0086-371-86011881

News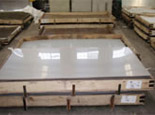 ASTM 310S stainless steel plate
Bebon offers ASTM 310S stainless steel stock as a supplier of ASTM 310S stainless steel.ASTM 310S is a standard austenitic 18/8 chromium nickel alloy with the addition of Titanium making it an excellent choice in elevated temperature environments.Bebon International offer ASTM 310S stainless steel with high quality and best price.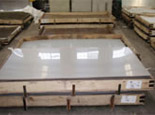 ASTM 310S stainless steel is an austenitic chromium-nickel stainless steel has good oxidation resistance, corrosion resistance, because a higher percentage of chromium and nickel, so has much better creep strength at high temperature continuous operation, with good resistance to high-temperature, temperature over 800 [1], has begun to soften, sustained reductions in allowable stress began, the highest temperature 1200 ℃ . Because of nickel (Ni), chromium (Cr) content is high, with good resistance to oxidation, corrosion, acid and alkali, high temperature resistance, high temperature pipe dedicated to the manufacture of electric furnace and other occasions, austenitic stainless steel to increase the carbon content, due to its solid solution strengthening effect of the strength improved, austenitic stainless steel chemical composition characteristics are chromium, nickel-based add molybdenum, tungsten, niobium and titanium and other elements, due to their tissue of the face-centered cubic structure, thus at high temperatures with high strength and creep strength.
ASTM 310S Stainless Steel Applications:
ASTM 310S stainless steel is widely applied in petroleum, electronics, chemical, pharmaceutical, textile, food, machinery, construction, nuclear power, aerospace, military and other industries.
Bebon can supply large range thickness of
ASTM 310S stainless steel plate in stock
. If you want to buy ASTM 310S stainless steel plate, please contact us. We are a factory of ASTM 310S stainless steel plate.
Hot product