: 0086-371-86151827 0086-371-86151527
: 0086-371-86011881


News
Non-secondary DIN X7Cr13 Stainless Steel Plate
Bebon can offerDIN X7Cr13 martensitic stainless steel with large stock. We provide DIN X7Cr13 stainless steel plate chemical composition and DIN X7Cr13 stainless steel plate mechanical properties tests. At the same time, we offer cutting and drilling service for any need. The following is the detail of DIN X7Cr13 plate specification.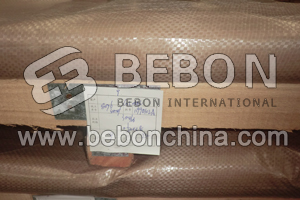 DIN X7Cr13 Stainless Steel Plate Dimension:
Thickness: 1.0 mm-60mm
Width: 1000mm-3000mm
Length: cut length as customers' requirement
DIN X7Cr13 Stainless Steel Application:
Chemical Industry
Cement industry
Oil & Gas Industry
Paper & Pulp Industry
Food Processing Industry
Fabrication Industry
Heat Exchangers
Refinery Industry
Textile Industry
If you are interested in DIN X7Cr13 martensitic stainless steel, please contact us. Bebon supplies non-secondary DIN X7Cr13 stainless steel plate with reliable price. We can export DIN X7Cr13 stainless steel plate all over the world.
Hot product