Quality control
BEBON quality control contains technical team, steel shape inspection team, package control team, general team.
Technical control team:
BEBON technical control team will cut the sample during production. We will test the chemical composition and mechanical property such as yield strength, tensile strength, elongation, impact test value and so on. If the customer have the special requirement of steel, our technical team can also support customer inspect some other treatment such as UT test, PWHT,HIC and so on.
UT test in mill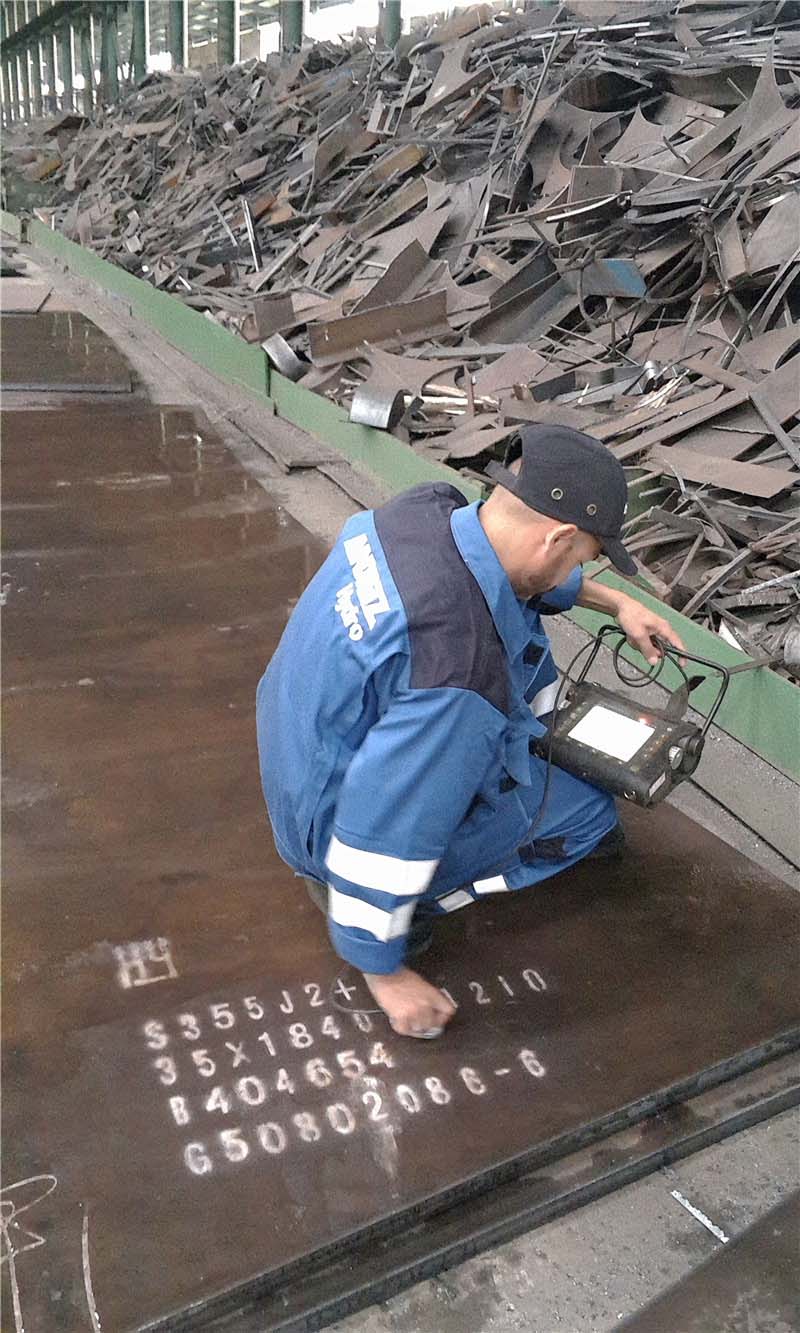 UT test data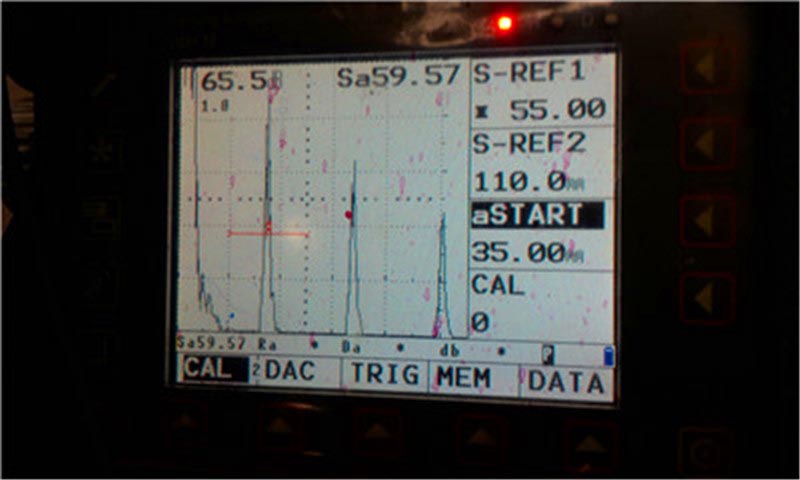 Size control team:
Our size control team is responsible to inspect the tolerance of size, thickness, length, width, flatness, and so on.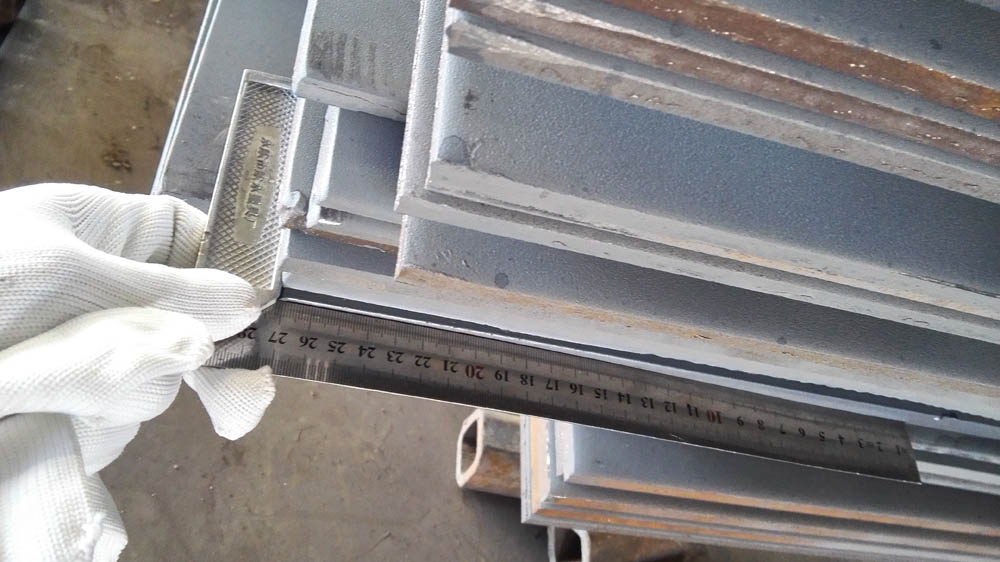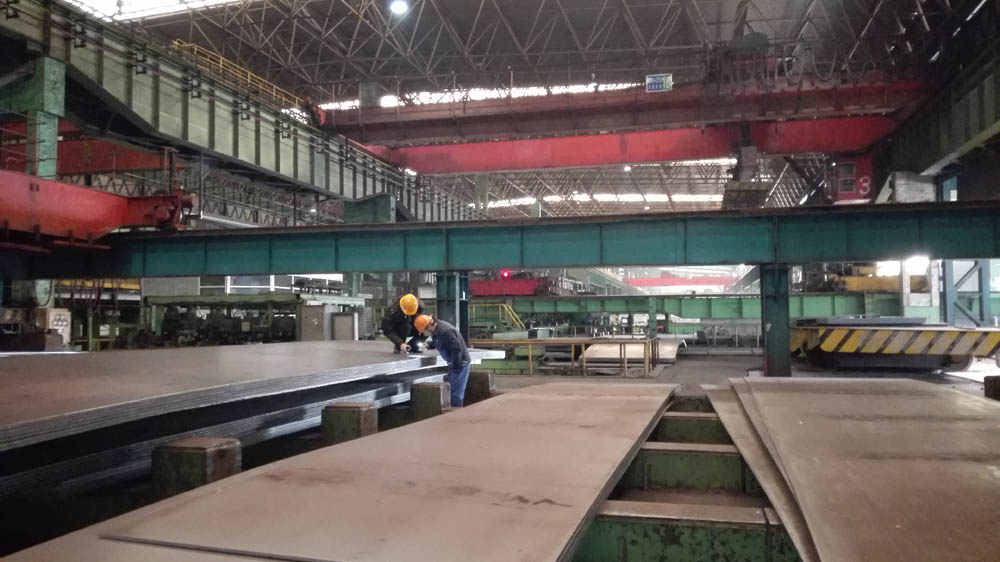 Package control team:
We have the most professional package control team. We will make the relevant package in mill, which could make both us and customer transport the products easier.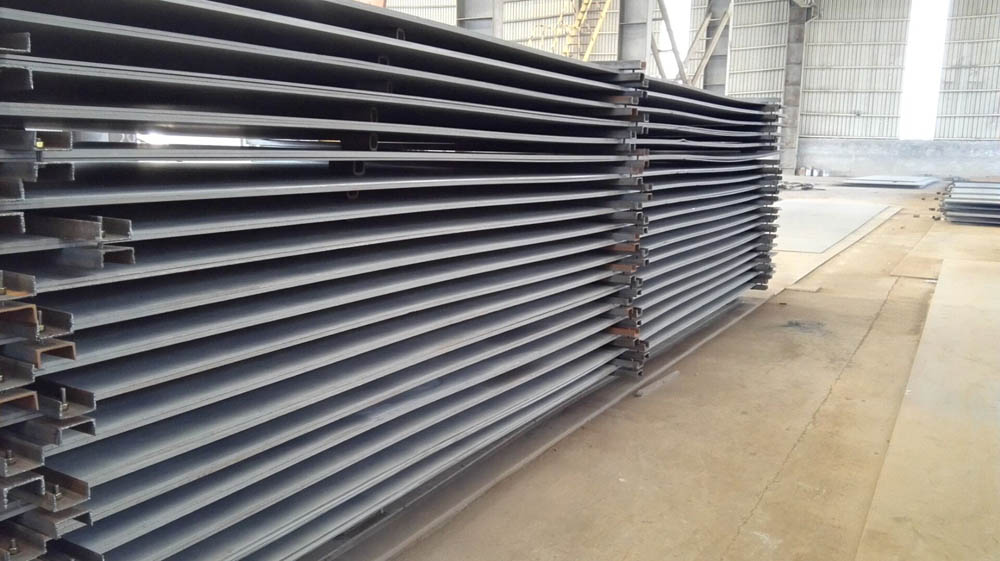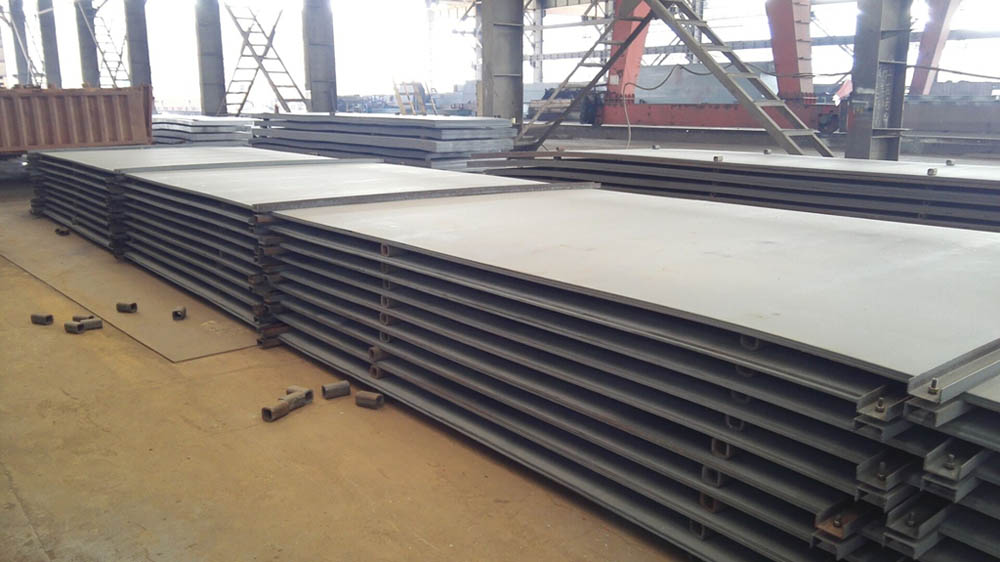 Inspection before Shipment:
Quality is our first concern from the very beginning to the end. It is monitored in every step of our work. Apart from strict quality supervision system in mill, before shipment, we do more inspection work to guarantee maximum perfection of our products. The inspection mainly includes Dimension check, Marking check, Visual quality check, Packing check, Document review, etc. If it is convenient to our customers, we warmly welcome customers join our inspection work.
We must ensure every piece of product fully meet quality requirements, or it will be reworked until pass inspection of every step.
Our QC department must issue the test report to the sales department every time, in order to ensure the quality of each shipment.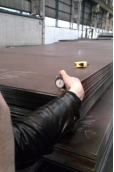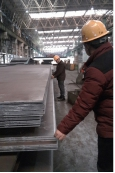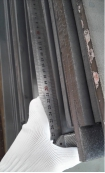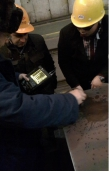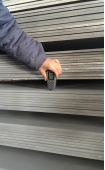 Third Party Inspection
Over the past ten years, we have built solid business ship with most third party inspection organizations. The representatives are SGS, BV, Intertek, TUV, PMI, BV,LR, GL, RINA, ABS, CCS, NK, DNV, KR, etc.
Scope of Inspection: Quality check, Packing and storage check, Marking check, Visual quality check, Dimension check, Document review, Quantity verification, Chemical composition analysis, Tensile test, Loading supervision, etc.
We arrange Third Party Inspection according to customer instruction. After inspection, the official test report will be published if test result approved.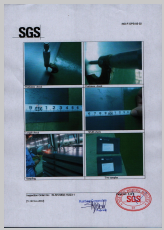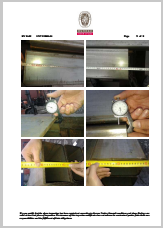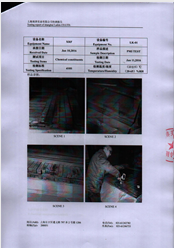 35CrMo steel pipe quality problem:
We receive one about 35CrMo seamless steel pipe in October, 2015. The promise delivery time is 30 days. After production, our technical team in mill test the quality again. It is regret to find the hardness is a little higher.
Unqualified test report: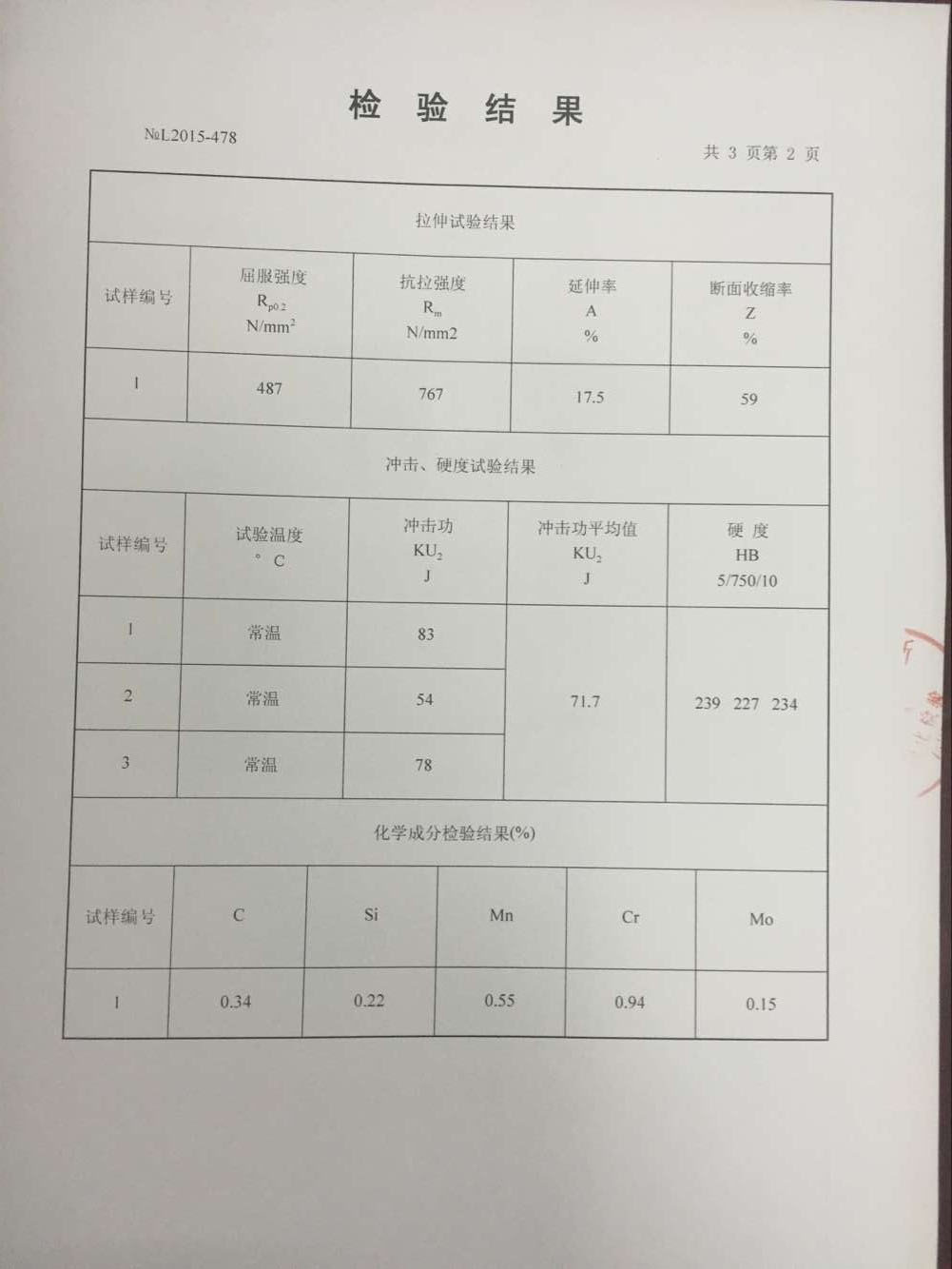 Our company solution:
Firstly, we inform this information and test report to customer immediately. We check with this customer whether they can use this product. If they can't use, could they wait for another 7 days for re-production. After negotiation with their engineer, the customer can't use this products.They prefer to re-production.
Secondly, once we got update news from customer, we inform our production manager. We produce the products again for free. We tried our best to prepare the billets quickly. The production is 7 days. We test before transportation.And we also support customer's inspector test the quality again. The quality is applied to standard and customer's requirement.
Qualified mill test certificate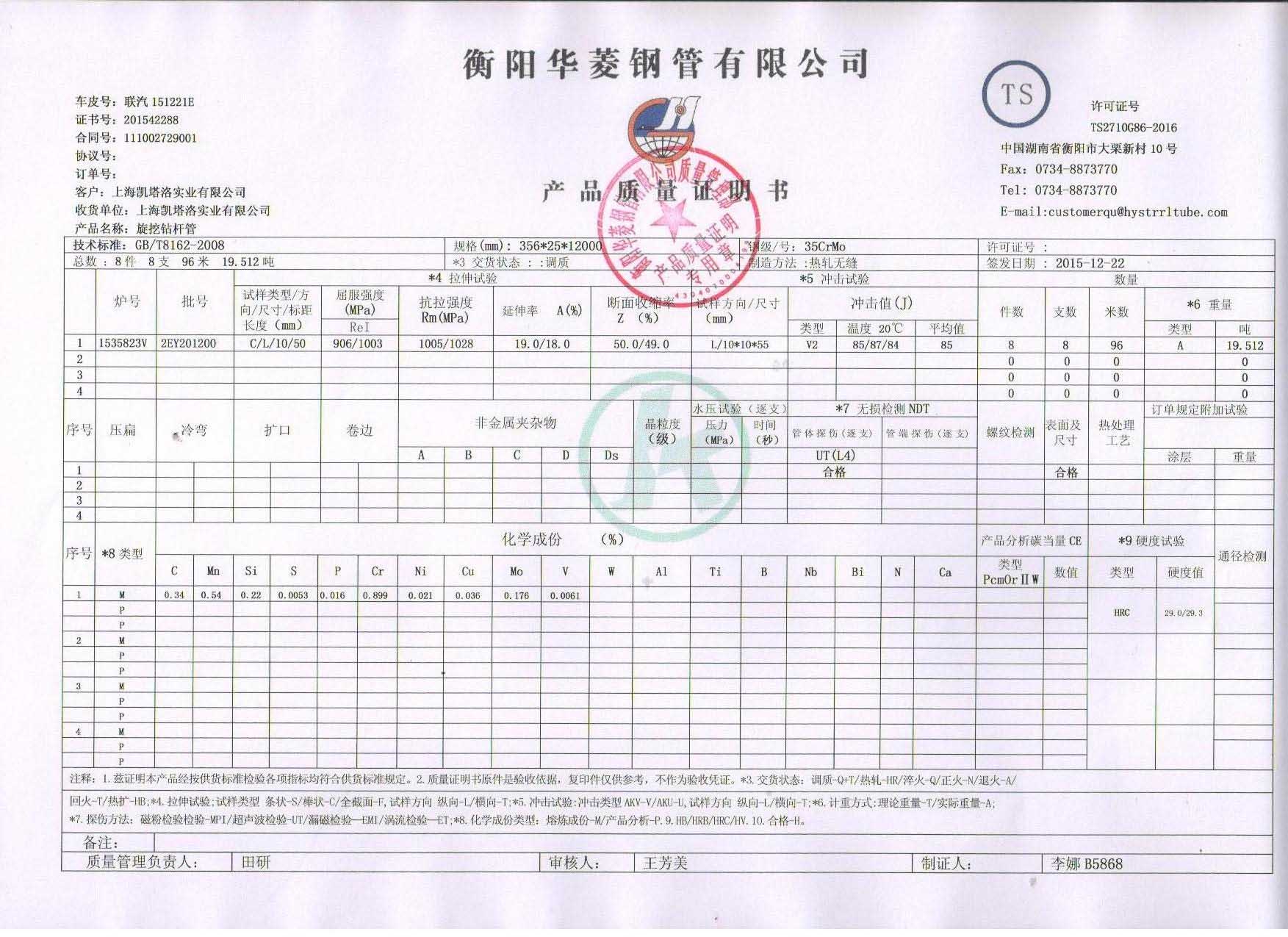 At last, In order to make up for customer's losses because of one week delay delivery, we offer USD1000 discount to customer.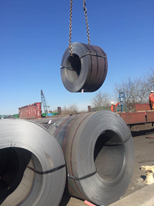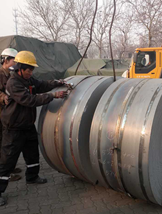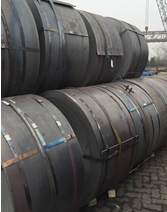 Problem: There was a batch of our steel coil found with package problem. It was packed by 5 steel strips: 3 in outside circle and 2 across the inside circle as showing in picture 1. During the loading and unloading process, some strips broke and coil scattered.
Solution: Our Q/C colleague employed temporary workers at the port and repacked the coils in time. We add one more strip on outside circle, and use bolts to fasten the strip (as showing in picture 2 and 3), avoiding it crack. The new package method is very useful, and we refer to it in our following coil package.