EU 155 Fe 360 CK1 steel, Fe 360 CK1 Manufacturer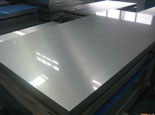 Adopt Standard: EU 155:
Grade: Fe 360 CK1,Fe 360 DK1,Fe 510 C2K1,Fe 510 D2K1
As a professional EU 155 Fe 360 CK1 steel manufacturer and exporter, Bebon International can offer more than 1000 tons Fe 360 CK1 steel plates every month, and we have a good relationship with per big steel mill.
Fe 360 CK1 steel equivalent grade:NFA 35-502:E24W3, BS:WR40B,EN 10155:S235J0W.
Fe 360 CK1 steel plate specification:
thickness: 6-120mm, width: 1500-3200mm, length:3000-18000mm.
Chemical Composition:

EU 155

C% max

Si% max

Mn% max

P% max

S% max

Cr%

N%
max

Cu%

Fe 360 CK1

0.13

0.40

0.20-0.60

0.035

0.035

0.4-0.8

0.009

0.25-0.55
Fe 360 CK1 steel mechanical properties:
Fe 360 CK1 steel Yield Strength min 225MPa, Tensile strength range is 360-510MPa.
Bebon International promise that we can offer you the qualified Fe 360 CK1 steel plates at the competitive price, we keep more than 6000 tons corrosion resistance steels in our warehouse. So if you need any offer or need consult any technical requirements. Please contact us at any time.
Source:
Tags:
Related Products