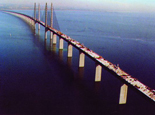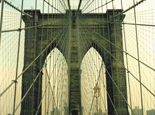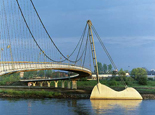 BV Grade A shipbuilding steel plate,BV A marine steel plate, grade A steel plate for ship building,BV Grade A ship steel sheet supplier.
BV Grade A shipbuilding Steel Description:
BV Steels are types of structural steel which are standardized by the American Bureau of Shipping for use in shipbuilding.BV steels come many grades in ordinary-strength and two levels of higher-strength specifications.
BV Grade A shipbuilding Steel Application:
BV A grades of steel plate are almost exclusively used in the Shipbuilding Industry for the construction of structural parts of ships, barges and marine equipment. These grades are certified by BV – American Bureau of Shipping.
BV Grade A Steel Grade Specification:
Thickness: 4mm to 260mm,
Width: 1000mm to 4000mm
Length: 3000mm to 18000mm.
BV A Ship Steel Delivery Conditions:
BV A Delivery Condition: AR(As hot rolled only), TMCP, Q+T(Quenching+Tempering), N(Normalizing),CR( Control rolled only)
BV Grade A Steel Plate Additional Service:
Hot rolled(HR), control rolled(CR) Thermo Mechanical Control Process(TMCP), Normalized , Q&T, impact test, Z15,Z25,Z35.
BV Grade A Shipbuilding Steel Chemical Composition Heat Analysis:
| | | | |
| --- | --- | --- | --- |
| Element | BV Grade A Max % | Element | BV Grade A Max % |
| C | 0.21 | Ni | |
| Mn | 2.5*C min | Mo | |
| Si | 0.50 | Al | |
| S | 0.035 | Nb | |
| P | 0.035 | V | |
| Cu | | Ti | |
| Cr | | N | |
BV Grade A Ship Steel Mechanical Properties:

Grade

Thickness

Yield Strength

Tensile Strength

Elongation

Impact Energy

(mm)

MPa (min)

MPa

% (min)

(KV J) (min)

20 degree

BV Grade A

4-260

235

400-520

22
Note: the impact energy under less 50mm thickness
BEBON BV Grade Specification:BV marine steel plate A, BV marine vessel used steel plates, A131 Spec BV steel plate, Steel Plate BV Grade A shipbuilding steel plate, BV Grade A specification,BV Grade A sheet, BV Grade A shipping building steel plate.
Source:
Tags: