: 0086-371-86151827
: 0086-371-86011881
: bebonchina@hotmail.com
S355J0 FE510C ST52-3U E36-3 AE355C steel
PDF
S355J0 FE510C ST52-3U E36-3 AE355C steel plates
download
WORD
S355J0 FE510C ST52-3U E36-3 AE355C steel plates
download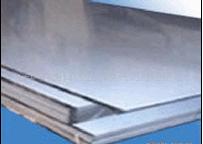 Structural steel plate S355J0 is carbon_manganese steels with a guaranteed minimum yield strength and tensile strength,and
satisfactory ductility.Without any special rolling or heat treatment for S355J0 steel,The abbreviated designation of this
delivery condition shall be AR (As rolled).
Now we list the steel chemical composition and property as belows,customers should be foucsed on the values,else note
for long steel plate,the max S content can be increased for improved machinability by 0.010% by agreement if the steel is
treated to modify the sulphide morphology.
S355J0

DIN EN 10025-2 Number: 1.0553

Comparison of steel grades

EN10025:1990

FE 510 C

DIN17100

NFA 35-501

BS1449

50C

UNI7070

FE 510 C
S355J0 steel plate Chemical analysis -% by mass*
Chemical elements

C≤ 16mm

max

C>16mm

max

Si
max

Mn

max

P
max.

S
max.

%,by mass

0.20

0.20

0.55

1.60

0.040

0.040




S355J0 steel sheet Mechanical properties
thickness

Yield StrengthReH[N/mm2]

transv.min.

TensileStrengthRm[N/mm2]transv.

Fracture Elongation[%]transv. min.

Notch Impact

Energy1)Ch Vcomplete samplelongitud. min [J]

t≤ 16mm

t >16mm

355

345

0 degree

27J

510-680

490-630

Up to 1.5mm

1.51-2.00mm

2.01-2.50mm

2.51-2.99mm

≥ 3mm

13

14

15

16

20
BEBON STEEL can offer S355J0 FE510C ST52-3U E36-3 AE355C steel,we can give you S355J0 FE510C ST52-3U E36-3 AE355C Chemical analysis,S355J0 FE510C ST52-3U E36-3 AE355C Mechanical properties.we register Hundreds of thousands of tons of ex-stock source on our spot trade flatform.If you are interesting in our ex-stock source, you can visit our web,http://www.bebonchina.com/e-store/index.php.
Source:
Tags: