: 0086-371-86151827
: 0086-371-86011881
: bebonchina@hotmail.com
PDF
A36 steel plates
download
WORD
A36 steel plates
download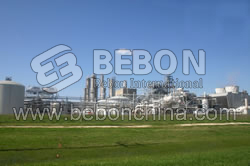 A36 steel is one of the most widely used grades of steel plate.
It is used in practically every industry and its applications
are too numerous to mention. Chapel Steel stocks a wide range of sizes in all of our warehouses.
A36 steel Mechanical Properties:
Tensile: 58 to 80 ksi
A36 steel Yield: 36 ksi min
A36 steel Elongation: 18% min in 8" 21% min in 2" (for plates wider than 24")

ASTM A36 Steel Properties
ASTM A36 has a yield strength of 36,000 psi and an allowable bending stress of 22,000 psi. The properties of ASTM A36 steel allow it to deform steadily as stress is increased beyond its yield strength. This ductility allows buildings to stand long after the limits of a structure have been met in an emergency, allowing the inhabitants to exit safely before collapse. Other high-performance steels, such as bridge strand, are extremely strong but brittle, and there is minimum deformation before the bridge strand breaks violently.

ASTM A36 Steel Shapes
ASTM A36 and other alloys can be formed into various shapes for building construction. These include steel tubes; wide flanges, or W shapes; American Standard I-beams, or S shapes; structural tees, or T shapes; channels, or C shapes; angles, or L shapes; steel plates; and steel bars. Steel tubes are usually used as columns. Wide flanges have a profile that looks like an "I" or "H," and they are used for columns or beams. I-beams should only be used for beams, and T shapes and C shapes can be used as beams or bracing. Angles are usually only used for bracing or finish elements, while steel plates and bars have many uses in construction.

ASTM A36 Steel Types
A36 steel comes in a variety of forms. These forms include plate, pipe, bar and sheet. Although these forms have different thicknesses, sizes and shapes, the yield strength will still remain the same as per ASTM standards.
ASTM A36 Mild (low-carbon) steel
Minimum Properties
Ultimate Tensile Strength, psi
58,000 - 79,800
Yield Strength, psi
36,300
Elongation
20.0%
Chemistry
Iron (Fe)
99%
Carbon (C)
0.26%
Manganese (Mn)
0.75%
Copper (Cu)
0.2%
Phosphorus (P)
0.04% max
Sulfur (S)
0.05% max
BEBON STEEL can offer A36 steel,we can give you A36 Chemical analysis,A36 Mechanical properties.we register Hundreds of thousands of tons of ex-stock source on our spot trade flatform.If you are interesting in our ex-stock source, you can visit our web,http://www.bebonchina.com/e-store/index.php.
Source:
Tags: