The global stainless crude steel output in 2011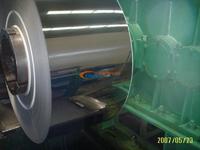 Based on preliminary numbers, the globalstainless crude steel production in quarter 1 of 2011 had reached 8.4 million metric tons according to the InternationalStainless Steel Forum (ISSF).
Compared to quarter 4 of 2010, this output showed us an increase of 8.2% about the production. Most regions reported that increased production volumes in the quarter-on-quarter comparison. However, the American region shows the strongest growth.
Stainless Crude Steel Production (mt)

Region

Quarter

+/- %

Quarter 1

+/- %

4/2010

1/2011

Q-o-Q

2010

2011

Y-o-Y

Western Europe/Africa

1,857

2,215

19.2

2,081

2,215

6.4

Eastern Europe

88

79

-9.7

73

79

8.4

The American

568

779

37

728

779

6.9

China

2,943

3,076

4.6

2,607

3,076

18

Total World

7,749

8,387

8.2

7,724

8,387

8.6
Global stainless crude steel production in the three months of 2011 reached an all-time high for a first quarter.
The total production grew by 8.6% which nearly 8.4 million tons. The highest year-on-year growth was again seen in China: with an increase in production of 18% to almost 3.1 million metric tons. The Western Europe/Africa region increased production by 6.4% to 2.2 metric tons. The American saw a further increase of stainless steel production of 6.9% to 0.8 metric tons.
This global growth rate in the year-on-year comparison is mainly based on strong end-user demand and on continuing replenishments of stocks at service centres and in stainless processing industries.
And the current perception is that markets will return to de-stocking due to the current high volatility of raw material quotations.
In a word, the global stainless crude steel production in quarter 1 of 2011 has increased quickly and based on its strong demand of the international market,the prospect appreciable.
Source:
Tags:
Related Products