304L stainless steel, 304L stainless steel typical uses
304L stainless steel is an extra low-carbon variation of 304 stainless steel with a 0.03% maximum carbon content that eliminates carbide precipitation due to welding. As a result, 304L stainless steel can be used in the "as-welded" condition, even in severe corrosive conditions. It often eliminates the necessity of annealing weldments except for applications specifying stress relief. 304L stainless steel has slightly lower mechanical properties than 304 stainless steel.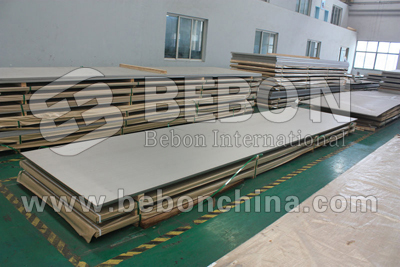 304L stainless steel
304L stainless steel typical uses include architectural mouldings and trim, kitchen equipment, welded components of chemical, textile, paper, pharmaceutical and chemical industry processing equipment.
304L stainless steel and 304 stainless steel are well known in reference literature and more information can be obtained in this way.
The best quality, best service, most complete information, BEBON, as a professional steel supplier, promise to you that we will meet your requirements at a maximum limit.
If need 304L stainless steel, please contact us.
Tags: Stainless steel, 301 steel, 202 steel
Source:
Tags:
Related Products